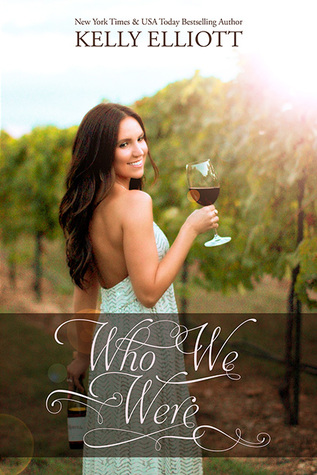 My Papai always said wine made everything better. Countless times he uttered those familiar words to me— "The Merlot will melt your problems away, meu amor. With a good bottle of wine in your hand, you hold the magical key to anything you want."
I believed my father wholeheartedly, until my world came crashing down on me at twenty-four years old.
It wasn't going to take wine to help Brody and I find our way back to one another. It was going to take fighting … not only for our love—
But for my life.
**THIS IS A STAND ALONE BOOK**
Kelly Elliott is a New York Times and USA Today bestselling contemporary romance author. Since finishing her bestselling Wanted series, Kelly continues to spread her wings while remaining true to her roots and giving readers stories rich with hot protective men, strong women and beautiful surroundings.
Her bestselling works include, Wanted, Broken, Without You, and Unconditional Love, to name just a few.
Kelly has been passionate about writing since she was fifteen. After years of filling journals with stories, she finally followed her dream and published her first novel, Wanted, in November of 2012.
Kelly lives in central Texas with her husband, daughter, and two pups. When she's not writing, Kelly enjoys reading and spending time with her family. She is down to earth and very in touch with her readers, both on social media and at signings.