Restaurant owner Tom Fearnes has loved his partner Cass for as long as he can remember, but their work often keeps them apart. When he meets a striking young man named Jake on the vibrant streets of Camden Town, their heady first encounter takes an unexpected turn.
Jake Thompson can hardly believe his luck when he wakes up in Tom's bed. Tom is gorgeous, kind, and . . . taken. Tom's explanation of his open relationship leaves Jake cold, but Tom is too tempting, and when hard times force Jake to accept Tom's helping hand, he finds himself between two men who've lost their way.
Cass Pearson is a troubled soul. He loves Tom with all he has, but some days it feels like he hasn't much to give. Jake seems like the perfect solution. Cass risks everything to push Jake and Tom together, but Jake resists, wary, until the darkness of Cass's past comes to call. Then Jake finds himself the last man standing, and it's time to dig deep and shine a light for the men he's grown to love.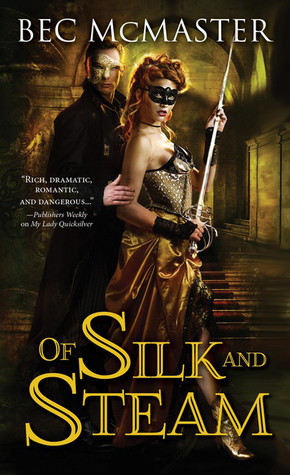 Enemies. Allies. Lovers.
When her beloved father was assassinated, Lady Aramina swore revenge. The man responsible is well beyond her grasp, but his dangerously seductive heir, Leo Barrons, is fair game. When Mina obtains evidence proving that Leo is illegitimate, she has the means to destroy both the killer and his son, a man who troubles her heart and tempts her body.
A woman of mystery, Mina's long driven Leo crazy with glimpses of a fiery passion that lurks beneath her icy veneer. He knows she's hiding something, and he's determined to unravel her layer by silken layer. He just doesn't expect the beautiful liar to be the key to overthrowing the corrupt prince consort… or to saving his own carefully walled-off heart.
ORDER PAPERBACK
ORDER EBOOK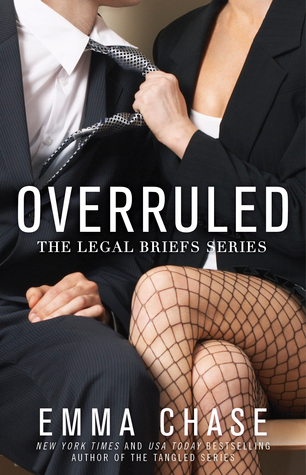 Emma Chase, New York Times bestselling author of the Tangled Series, returns with the first installment of the Legal Briefs Series.
As a DC defense attorney, Stanton Shaw keeps his head cool, his questions sharp, and his arguments irrefutable. They don't call him the Jury Charmer for nothing – with his southern drawl, disarming smile and captivating green eyes – he's a hard man to say no to. Men want to be him and women want to be thoroughly cross examined by him.
Stanton's a man with a plan. And for a while, life was going according to that plan.
Until the day he receives an invitation to the wedding of his high school sweetheart and mother of his beloved ten-year old daughter. Jenny is getting married — to someone who isn't him.
That's definitely not part of the plan.
***
Sofia Santos is a city raised, no-nonsense litigator who plans to become the most revered criminal defense attorney in the country. She doesn't have time for relationships or distractions.
But when Stanton, her "friend with mind-blowing benefits" begs for help, she finds herself out of her element, out of her depth, and obviously out of her mind. Because she agrees to go with him – to The-Middle-Of-Nowhere, Mississippi – to do all she can to help Stanton win back the woman he loves.
Her head tells her she's crazy...and her heart says something else entirely.
***
What happens when you mix a one stop-light town, two professional arguers, a homecoming queen, four big brothers, some Jimmy Dean sausage and a gun-toting Nana?
The Bourbon flows, passions rise and even the best laid plans get overruled by the desires of the heart.
You need people to love you, especially when you shove them away.
A bomb destroyed high-powered lawyer Gil Lemieux's seemingly perfect life, and PTSD has ruled every decision since the explosion that left him scarred inside and outside. Moving home with his mom is meant to be a temporary measure, just like proofreading for a medical editorial firm is meant to be a stopgap. But two years after taking on the wrong court case, he's still living in fear.
Keith Kramer might be based 1,500 miles away from Gil, but their shared work brings them together—a chance meeting that's life-changing. Gil is drawn to Keith's good looks and intelligence, but it's his innate understanding that Gil is more than the scars on his skin that is truly attractive. He's everything Gil used to be and more. It blows Gil's mind that his attraction might be returned.
Only doubt could widen the distance between them. Keith's hopefulness, borne out of surviving some tough challenges of his own, isn't enough to bridge the distance alone. Gil will need to believe he has as much to offer as Keith if they're to build a life together.
The diagnosis of a chronic stomach condition leaves thirty-two-year-old Sergeant Jed Cooper with little choice but to call time on his Army career. Then on the dusty streets of Kirkuk, an ambush gone tragically wrong decimates his team, and he returns to the US with a shattered leg and the memory of his best friend dying in his arms.
Life in his sleepy hometown proves intolerable until he finds solace in a lakeside cabin with vivacious young carpenter, Max O'Dair. In the shadow of the epilepsy that periodically plagues Max, he and Jed form an unspoken bond. After a late night episode, Jed realizes how much Max means to him, and life has taught him not to waste time.
But the lines between contentment and complacency are blurred. Things left hidden resurface to tear through their world, and before they can repair the damage, death comes to call again. Faces, past and present, rally around them to weather the storm, but before long, they are left with only love.
Can a young man find the courage he never knew he had when faced with losing everything he holds dear?
A few months before his final exams in secondary school, nineteen-year-old Lennart Kelly discovers he's inherited a house on Adelaide Road in Dublin from a grandfather he never knew. Having been ignored, bullied and abused for as long as he can remember, Lennart can't wait to leave behind his father and the small town he grew up in. Moving away as soon as he finishes his exams doesn't cure his deep-rooted insecurities though.
Meeting twenty-three-year-old Aidan Cassidy in a gay club on his second night in Dublin, scares Lennart. Used to being ignored and ridiculed, he doesn't trust the attention he receives and can't believe a man like Aidan could possibly be interested in him. It takes infinite patience and understanding from Aidan to slowly coax Lennart out of his shell.
But the past refuses to stay where it belongs and Lennart's father is determined to take the house in Dublin off his son by whatever means necessary. Just when Lennart is learning to trust and embrace life, a violent attack threatens everything he holds dear. Suddenly Lennart is in danger of losing his house, the man he's grown to love and maybe even his life. If Lennart wants to protect Aidan and safeguard his future, he'll have to find the courage he never knew he had.
1 wedding, 2 best men, one hell of a love story!
Declan Ramsay's brother Oliver was marrying Annabelle Aiken at a fairy tale Castle on the banks of Loch Ness in Scotland. The bride and groom decided, so that he didn't feel left out, Annabelle's gay younger brother Sam Should share the best man duties with Declan.
Declan had never met the kid who was to be his joint best man.
Sam Aiken was abroad, working as an interpreter and finishing his studies. He wouldn't meet Declan until a few days before the wedding, so the best men communicated and planned their speech by email for more than a year.
But on meeting Sam Aiken, Declan is surprised to realise the kid isn't a kid at all, but a tall, blond and athletic young man. Declan is sure he's straight, so he's alarmed by the ferocious attraction he feels for Sam. And as the attraction is reciprocated, the events at Dunloch Castle change everything Declan has ever believed about himself.
But is Samuel Aiken all that he appears to be?
This story was written as a part of the M/M Romance Group's"Love is an Open Road" event. Group members were asked to write a story prompt inspired by a photo of their choice. Authors of the group selected a photo and prompt that spoke to them and wrote a short story.
This story may contain sexually explicit content and is intended for adult readers. It may contain content that is disagreeable or distressing to some readers. The M/M Romance Group strongly recommends that each reader review the General Information section before each story for story tags as well as for content warnings.
An act of violence destroys his family and ends the life he knows. To escape his haunted past, he joins the military, where, as a sniper, he is trained to kill with precision and detachment. When a covert organization offers him a new purpose, he becomes Haven, an operative devoted to protecting the innocent when he can and avenging them when he cannot.
After ten years of battling the evil in the world, the life no longer holds the attraction or meaning it once had, and he's ready to walk away. Then he meets Samuel, a young man forced from the age of twelve to work as a sex slave. If ever a man had a need for Haven, it is this one.
Yet nothing about this growing relationship is one-sided. Sammy gives Haven a stability he's never known, and Haven becomes the rock upon which Sammy knows he can depend.
When Sammy reveals something about the enemy Haven has been hunting for months, Sammy fears it will destroy what they've built and he'll lose his home in Haven's heart.
It isn't easy being a Morgan. Especially when dead bodies start piling up and there's not a damned thing you can do about it.
Quinn Morgan never quite fit into the family mold. He dreamed of a life with books instead of badges and knowledge instead of law—and a life with Rafe Andrade, his older brothers' bad boy friend and the man who broke his very young heart.
Rafe Andrade returned home to lick his wounds following his ejection from the band he helped form. A recovering drug addict, Rafe spends his time wallowing in guilt, until he finds himself faced with his original addiction, Quinn Morgan—the reason he fled the city in the first place.
When Rafe hears the Sinners are looking for a bassist, it's a chance to redeem himself, but as a crazed murderer draws closer to Quinn, Rafe's willing to sacrifice everything—including himself—to keep his quixotic Morgan safe and sound.
Aaron Evans embodies every complication Wren Tucker knows he doesn't need. The tempting go-go dancer refuses to leave him alone and his attempts to get into Wren's bunker pants don't stop at the club--even the walls of the Firehouse aren't safe. Wren's control is only so strong, and his desire for Aaron is turning into a clawing need that's digging through the many reasons keeping Aaron at bay.
Aaron is two cold showers away from hypothermia if the hot fireman of his dreams won't give in to the lust he sees blazing in Wren's eyes. The only issue is, Wren is a forever man, and Aaron doesn't have that in him to give, not with so many secrets locked behind the glitter and gold of his beautiful world.
As Wren begins to cave to Aaron's delicious demands, he gets a deeper view of the tarnished landscape Aaron exists in. A murky pit of drug addiction that's slowly dragging Aaron under, and Wren is going to have to fight like hell to save Aaron from it, to even have a chance at a new beginning with the man who brought him out of the shadows.
Life isn't always fair, and that's something that Llewellyn Gardner knows about first hand. His life was on the fast track until one night of extreme passion changed everything. Now eight years later, he's still living with the aftershocks of that night. Everywhere he turns or runs, there's another reminder. What the hell do you do when you try to drown your demons only to find out they can swim?
Shane Smith, Jr. owner of Smith Construction, could see the emotional turmoil within his new employee — it's why he hired him. There was something about the gorgeous, misunderstood man with the overly expressive eyes that came to their small town with a past no one was willing to overlook. Shane could see the good in Llewellyn, and those eyes of his were a clear window to his soul. Shane wasn't going to let the man live a future of solitude because his past had been plagued with deceit.
Llewellyn wasn't sure what to think about Shane. After years of protecting himself from being tricked twice, he was now faced with worry again. What would happen to him if Shane didn't believe his truth, and walked away? Llewellyn wasn't sure he'd be able to survive being left alone. Again.
Who says a Dominant man can't be a hopeless romantic, too?
When Maxine Kirk tumbles into the arms of her teenage crush, Broadway star Drew McKenzie, she has no idea what she's in for in the arms of her stunningly handsome idol. However, Drew has plans for Maxine. Sweeping her off her feet and into the upper-echelons of New York society, Drew offers Maxine a challenge to accept his deviously delicious brand of dark romance.
Dashing through the glitz and glamour of Manhattan's elite to the dressing rooms of Broadway to the age-old beauty of France, Drew takes Maxine on a whirlwind journey. Will she take a bow and make her exit? Or will she stick around for the encore?
Welcome to Sutton Station: One of the world's largest working farms in the middle of Australia – where if the animals and heat don't kill you first, your heart just might.
Charlie Sutton runs Sutton Station the only way he knows how; the way his father did before him. Determined to keep his head down and his heart in check, Charlie swears the red dirt that surrounds him – isolates him – runs through his veins.
American agronomy student Travis Craig arrives at Sutton Station to see how farmers make a living from one of the harshest environments on earth. But it's not the barren, brutal and totally beautiful landscapes that capture him so completely, it's the man with the red dirt heart.
Please note: This book is set in Australia, using Australian English and lingo. (Red Dirt Heart)
With the panic and growing number of casualties both Human and Therian during the riots of the 1980s, it was clear something had to be done to ensure public safety, and offer an unbiased justice system for Therian citizens. After a new Therian legislation branch of the government was established, along with the implementation of Therian laws, officials answered the cries of its citizens for a new law enforcement agency equipped to handle Therian threats.
In 1990, the Therian-Human Intelligence, Recon, Defense, Squadron -or- the THIRDS, opened its doors, pairing every Human element within the organization with a Therian one, in the pursuit of justice for all species.
A series of murders in New York City has stymied the police and FBI alike, and they suspect the culprit is a single killer sending an indecipherable message. But when the two federal agents assigned to the investigation are taken out, the FBI takes a more personal interest in the case. Special Agent Ty Grady is pulled out of undercover work after his case blows up in his face. He's cocky, abrasive, and indisputably the best at what he does. But when he's paired with Special Agent Zane Garrett, it's hate at first sight. Garrett is the perfect image of an agent: serious, sober, and focused, which makes their partnership a classic cliche: total opposites, good cop-bad cop, the odd couple. They both know immediately that their partnership will pose more of an obstacle than the lack of evidence left by the murderer. Practically before their special assignment starts, the murderer strikes again - this time at them. Now on the run, trying to track down a man who has focused on killing his pursuers, Grady and Garrett will have to figure out how to work together before they become two more notches in the murderer's knife." (Cut & Run)
Try – verb: to make an attempt or effort to do something or in this case…someone.
Sex. Logan Mitchell loves it, and ever since he realized his raw sexual appeal at a young age, he has had no problem using it to his advantage. Men and women alike fall into his bed—after all, Logan is not one to discriminate. He lives by one motto—if something interests you, why not just take a chance and try?
And he wants to try Tate Morrison.
Just coming out of a four-year marriage with an ex-wife from hell, a relationship is the last thing on Tate's mind. He's starting fresh and trying to get back on his feet with a new job at an upscale bar in downtown Chicago.
The only problem is, Tate has caught the unwavering and unwelcome attention of Mr. Logan Mitchell – a regular at the bar and a man who always gets what he wants.
Night after night Tate fends off the persistent advances of the undeniably charismatic man, but after an explosive moment in the bar, all bets are off as he finds his body stirring with a different desire than his mind.
As arrogance, stubbornness and sexual tension sizzles between the two, it threatens to change the very course of their lives.
Logan doesn't do relationships. Tate doesn't do men. But what would happen if they both just gave in and…tried?