Hi there! I'm a bit late, but here's my top 3 for the month of September :)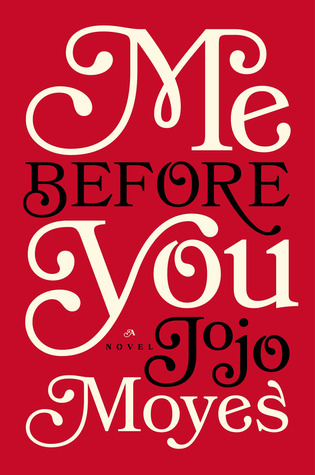 Lou Clark knows lots of things. She knows how many footsteps there are between the bus stop and home. She knows she likes working in The Buttered Bun tea shop and she knows she might not love her boyfriend Patrick.
What Lou doesn't know is she's about to lose her job or that knowing what's coming is what keeps her sane.
Will Traynor knows his motorcycle accident took away his desire to live. He knows everything feels very small and rather joyless now and he knows exactly how he's going to put a stop to that.
What Will doesn't know is that Lou is about to burst into his world in a riot of colour. And neither of them knows they're going to change the other for all time.
Genre: Romance, Contemporary, Fiction, Drama
My Thoughts: I don't think I have ever read something like Me Before You.
With perfectly contoured characters, it follows Lou Clark and her family's lives. Looking for a new job, she encounters Will Traynor.
After a tragic accident, the man full of life is no longer who he used to be.
Will is the one who helps Lou discover herself and what she likes, and who proves her that her life shouldn't resume to a poor routine, teaching her to live it as fully as possible.
A powerful message and a unique storyline, written in the most realistic way. I highly recommend.
"All I can say is that you make me... you make me into someone I couldn't even imagine. You make me happy, even when you're awful. I would rather be with you - even the you that you seem to think is diminished - than with anyone else in the world."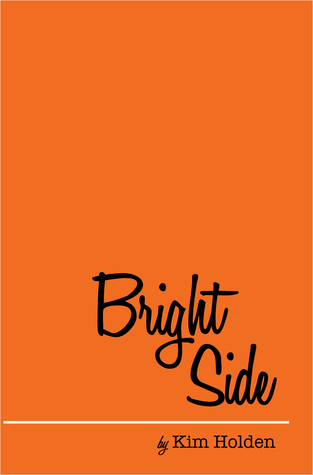 Some are bigger than others.
And when secrets are revealed,
Some will heal you ...
And some will end you.
Kate Sedgwick's life has been anything but typical. She's endured hardship and tragedy, but throughout it all she remains happy and optimistic (there's a reason her best friend Gus calls her Bright Side). Kate is strong-willed, funny, smart, and musically gifted. She's also never believed in love. So when Kate leaves San Diego to attend college in the small town of Grant, Minnesota, the last thing she expects is to fall in love with Keller Banks.
They both feel it.
But they each have a reason to fight it.
They each have a secret.
And when secrets are revealed,
Some will heal you …
And some will end you.
Genre: New Adult, Romance, Contemporary
My Thoughts: Bright Side is one of those books that make you 'feel it' in the most literal sense. It has perfectly-pictured characters and a story that broke my heart.
I took it lightly, but soon it became obvious that it had to offer so much more. Every scene was like it took place in front of my eyes. With every page, I love it more and more.
Beautifully written, with a heroine who is impossible not to fall in love with – or at least to want to be like her – Bight Side is a story about hope, love, loss, forgiveness and friendship.
"I'm not saying you shouldn't pursue dreams and goals. Just don't forsake the present for the unknowns of the future. A lot of happiness is bypassed, overlooked, postponed to a time years from now that may never come. Don't bide your time and miss out on this moment for a tomorrow with no guarantee."
***
"I've always been pretty good at accepting the whole of someone, the good with the bad. I see it all, but try not to let it cloud my judgement. People are complicated. Life is complicated."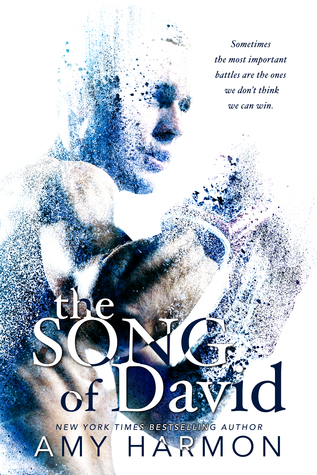 This is David 'Tag' Taggert's book, a supporting character introduced in The Law of Moses. This is a stand-alone story, but it is highly recommended that The Law of Moses be read first to avoid spoilers.
She said I was like a song. Her favorite song. A song isn't something you can see. It's something you feel, something you move to, something that disappears after the last note is played.
I won my first fight when I was eleven years old, and I've been throwing punches ever since. Fighting is the purest, truest, most elemental thing there is. Some people describe heaven as a sea of unending white. Where choirs sing and loved ones await. But for me, heaven was something else. It sounded like the bell at the beginning of a round, it tasted like adrenaline, it burned like sweat in my eyes and fire in my belly. It looked like the blur of screaming crowds and an opponent who wanted my blood.
For me, heaven was the octagon.
Until I met Millie, and heaven became something different. I became something different. I knew I loved her when I watched her stand perfectly still in the middle of a crowded room, people swarming, buzzing, slipping around her, her straight dancer's posture unyielding, her chin high, her hands loose at her sides. No one seemed to see her at all, except for the few who squeezed past her, tossing exasperated looks at her unsmiling face. When they realized she wasn't normal, they hurried away. Why was it that no one saw her, yet she was the first thing I saw?
If heaven was the octagon, then she was my angel at the center of it all, the girl with the power to take me down and lift me up again. The girl I wanted to fight for, the girl I wanted to claim. The girl who taught me that sometimes the biggest heroes go unsung and the most important battles are the ones we don't think we can win.
Genre: Contemporary, Romance, New Adult,
My Thoughts: I have been a fan of Amy Harmon's ever since I read Making Faces, which I immediately fell in love with. But, in my opinion, of all the outstanding books she has written, The Song of David is, by far, the most beautiful of all. It's simply flawless.
With lovable characters and Amy's beautiful writing style, The Song of David is a story about friendship, sacrifice, pain, strength, hope and love.
"You can't see a song. You feel a song, you hear a song, you move to it. Just like I can't see you, but I feel you, and I move toward you. When you're with me, I feel like I glimpse a David nobody else knows is there. It's the Song of David, and nobody else can hear it but me."
***
"Millie told me once that the ability to devastate is what makes a song beautiful. Maybe that's what makes life beautiful too. The ability to devastate. Maybe that's how we know we've lived. How we know we've truly loved."