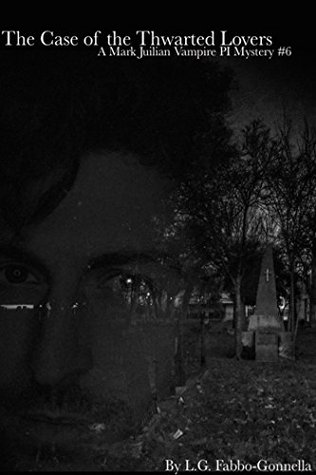 It's been a long shift for Detective Vincent Pasquale. Back at his desk at the station he finds a phone message from his vampire spouse, Mark, waiting for him.
"Hi. I figured calling your station phone number was more secure than using a cell. Listen our friend Dexter found something about who may have tried to frame Jean-Claude. Turns out that there is a lot more to this thing! It's big. Jean-Claude and Jaime are meeting me here before we all head over to see Tortego at his offices. We should be there in a half hour and we figure this meeting will run most of the day. If you can join us fine but if not I'll tell you about it later after your shift is over. Call me."
A few moments later a report comes into the station about a possible terrorist bomb explosion at a Midtown office building. No survivors are reported. To his horror Vinnie realizes the bombsite's address is the exact location of Tortego's offices. In a panic Vinnie rushes to the scene where, out of nowhere, he is shot from behind by an unknown assailant. Its' four funerals and a wedding, as the newest Julian book unfolds.
L.G.Fabbo-Gonnella is a resident of NYC. He has often said Manhattan is the underlying unspoken character in many of his books. "I guess it's a love affair that I have with her," he once said. "I could live here forever and yet still find magical things about her that I never knew existed."
When not seeking out interesting new locales for his books he can be found dinning with friends and enjoying all the city he adores has to offer.
Though he has not yet met the supernatural denizens of NYC, he does hope too one day. And yes, there is a "letter Lounge" albeit under a different name.